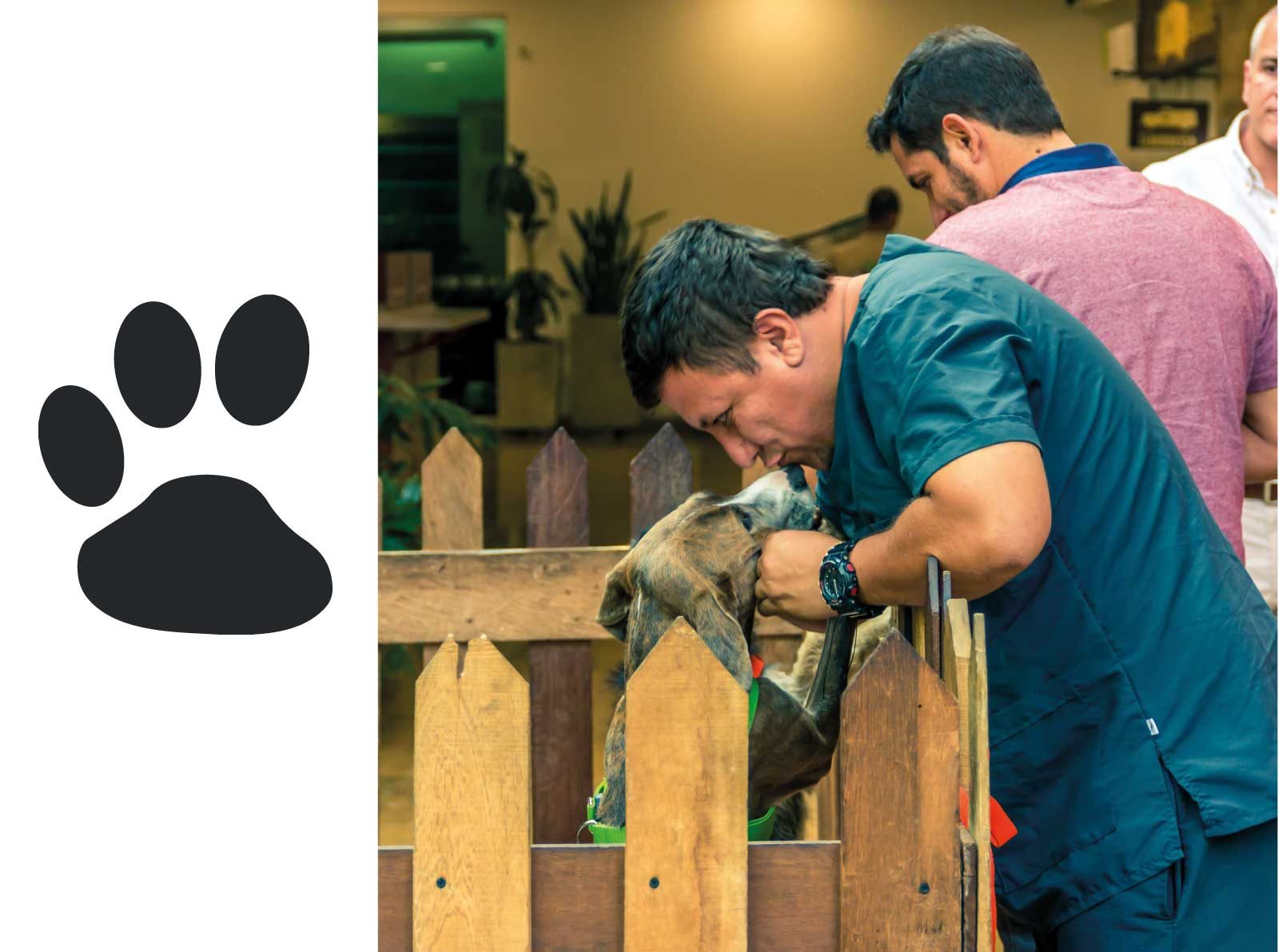 Pet friendly policy. Conjunto Inmobiliario La Strada P.H.
This document seeks to establish the rules for pet owners and/or keepers in order to keep common welfare and healthy coexistence within the premises, it also aims to raise awareness of the responsibility acquired by sharing our spaces with your pet, in accordance with the provisions of article 117 of the National Police code.

Because we are aware of the importance of animal companions today, our goal is to create an inclusive environment. Remember that we live as a community and share spaces with other people so we hope that you and your pet meet basic standards during your stay with us:
It is understood that these policies are accepted when you are entering the premises.
Anything that your pet does or may do is of your responsability, and you exonarate La Strada from any form of ownership of damages to property, people or things in any given case.
Remember to always keep your vaccination card(s) handy when visiting.
Your pet should always be with a responsible adult, children should not be left alone with the handling of your pet.
Do not forget that your pet MUST HAVE NECKLACE and BELT. If they are part of the potentially dangerous canines list, they must wear a muzzle at all times (Law 746 of 2002).
You must know and comply with the National Police Code and the Citizen Coexistence code of Antioquia.
You can visit the Mall with your pet, however, for your well-being and care you should NOT go with them through THE ELECTRICAL STAIRS.
Although your pet is welcome to all common areas please remember to always wear a leash or sling.
Avoid entering areas such as the food court, coffee shops, bathrooms and food sales with your pet. As we understand that pets are a very dear member of your family, you should avoid letting them onto furniture (chairs, sofas, tables, etc).

Plan your visits in heat stages, this way we will all avoid sanitary discomforts.

Never forget your cleaning kit (bags, cleaning towels, etc.) Please clean solid and liquid wastes and deposit them in designated areas.

Avoid leaving your pet locked up alone, inside vehicles that are in the parking lot

Remember that you will be held responsible for any damages caused by your pet.
La Strada P.H. reserves the right to modify or add to these regulations at any time, in accordance with the policies and protocols considered most appropriate for the safety and health of visitors.